Provisional Visits 2023 - Dates to be advised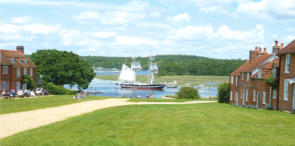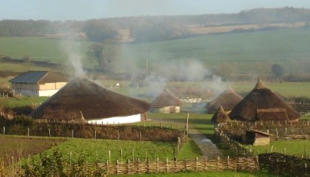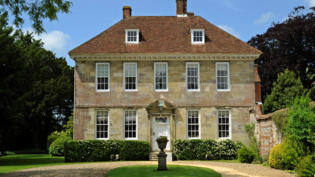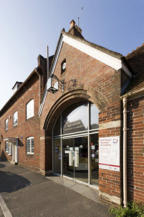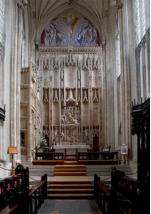 Arundells House – Salisbury
A former 13th century canonry in the Cathedral Close which was
extensively restored and rebuilt in the 17
th
and 18
th
centuries.
It housed Godolphin Girls school in the mid 19
th
century and was
used as a store house by the Red Cross during the war.
It eventually became the home of Sir Edward Heath and the
furnishings and artwork collections in the house are as they were
when the former prime minster lived there.
We hope to arrange a private tour of the house and garden. Tea
available in either the cathedral or the nearby Museum.
Cost, not including travel or tea, probably around £15.
Butser Ancient Farm
Started as an experimental archaeology site into iron age
farming. The farm now includes buildings and displays covering
some 5000 years of farming history up to early mediaeval times.
As well as recreations of ancient farm buildings including a
Roman villa, Iron age round houses and a Saxon hall, there are
ancient breeds of live-stock and early varieties of farm crop.
Much of the activity is also devoted to education so school
children can try rural crafts such a spinning and weaving.
We will have a guided tour of the site (1.5 hours) and be free to
explore afterwards.
Estimated cost including coach travel £30 per person.
Buckler's Hard and Beaulieu River Cruise
Historic ship-building village used in the construction of navy ships
including Nelson's HMS Agamemnon. Village is preserved by the
Beaulieu estate and visitors can see features of 18
th
century village life
and there is a museum which includes model ships.
The river Beaulieu is a quiet sheltered anchorage for yachts. Famously
once including Sir Francis Chichester's

Gypsy Moth

.
Our visit will be by coach (20 seater), includes tour guide and a river
cruise. Refreshments can be purchased at the Captain's Table Café
Estimated cost including coach travel £25 per person.
The Red House, and Christchurch Priory
The Red house is an old Georgian workhouse which has been converted to
a museum for local history and archaeology.
The priory is an impressive 11
th
century Norman church built on the site
of an earlier Saxon Priory. Various alterations and additions were made
but the monastery itself was pulled during the Tudor dissolution.
Guided tours are available for the ground floor and, for those fit enough,
also up the bell tower and roof space above the knave.
There is a Priory tea room. Travel by private car.
Estimated cost £15 per person – not including travel.
For Further Details Please contact Stephen Tapper by email on: stephentapper100@gmail.com